Have you always dreamed of having long hair but are too scared because of your age? That's ridiculous! Who says long hair is only for teens and 20-year-olds?
You can wear long hair at whatever age you are. Long hair can look fantastic at any age with the right style, condition and attitude. All women over 40 should define their own hair and beauty sense. Long layered hairstyles look fantastic even if they are simple. If you're lucky enough to have long hair but are unsure about how to style it, you're in the right place.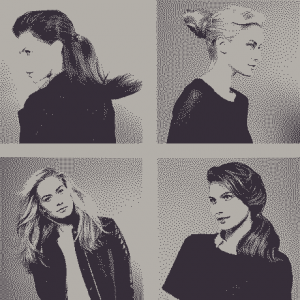 Not everyone can manage to grow their hair long. Some simply can't surpass a "genetic length", others struggle with brittleness, and sometimes, long hair can just be a burden where it might literally be too heavy.
Fascinations Hair, with its head office in BLOUBERGSTRAND, CAPE TOWN, offers various options from hair extensions, toppers to wigs, for any occasion and style to turn your every day into the best hair day. STOCKIST OR SALON SEARCH
The bottom line for having long hair as you age is understanding what is best for your face and natural coloring.  The first step to achieving this goal is to find a great hair consultant who will work with you and advise you on color and condition. We understand that selecting the right hair extensions, toppers or Wigs, can be a little daunting with so many hairstyles and colours available.
Call us for a style and colour consultation today.  It's a fun step to feeling like a new you!  021 511 5868
The Jon Renau collection boasts over 125 different styles and over 100 salon inspired colours, giving women the freedom to choose. Fascinations Hair, run by Garron Reynolds in South Africa, distributes both Jon Renau and easihair pro ranges to customers, agents and salons nationwide.
These celebrities will have you convinced that long hair doesn't have an age limit
These celebrities have definitely proven that long hair doesn't end as you get older, it only gets better. Which celebrity is your favorite with long hair? Let us know in the comments below!
Jennifer Lopez, 48
Demi Moore, 55
Lucy Liu, 49
Padma Lakshmi, 47
Naomi Campbell, 47
Sarah Jessica Parker, 52
Heidi Klum, 44
Kate Beckinsale, 44
Sofia Vergara, 45
Regina Hall, 47
Brooke Shields, 52
Visit our Social Media pages regularly to get all the latest news and updates!
Facebook  Twitter  Instagram  Google+  Wigs-Shop   Facebook Wigs