SALON OR STOCKIST FINDER
Use our search utility to find stockist or salons near you.
Salon locator helps you find your nearest certified easihair pro salon, and stockist locator to find your nearest Jon Renau stockist
CARING FOR YOUR HAIR EXTENSIONS
We offer all the products you need for application, removal, and reapplication of our hair extensions. We also offer all the hair products your clients need to properly maintain their extensions in between appointments. Our maintenance products are salon quality and can be used to care for your clients' natural hair as well as their extensions. Your clients will love how their hair and extensions look and feel after using our products. Take a look at all of the hair products we have available to salons.
easiRemove (Panel Remover)
easiRemove is an alcohol-based remover that is primarily used to remove easiLengths panels after 6-8 weeks of wear. This product can also be used to correct any mistakes made during an application. To remove a panel, spray easiRemove on to the top and bottom of your easiLengths panel. If met with resistance, spray additional easiRemove until you are able to remove the panel safely.
easiClean Up (Residue Remover)
easiClean Up is an oil-based remover that is primarily used to remove any additional residue that is left on the client's hair after removal of an easiLengths panel. Once a panel is removed, spray the easiClean Up on any residue and comb out using a fine-tooth comb.
Leave In Conditioner Spray
easihair pro's leave-in conditioner is a lightweight hair repair solution that will leave your hair feeling soft, silky and smooth. This unique formulation was designed to actually treat damaged hair as opposed to just coating the hair shaft with silicones that only mask damage. Leave-in conditioner infuses vital nutrients into damaged hair and is a must-have product for every client, whether they wear extensions or not!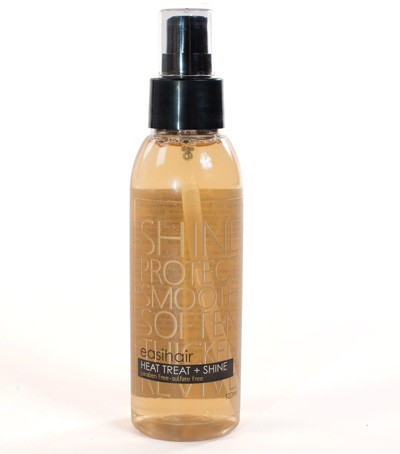 Heat Treat + Shine adds incredible shine while protecting your hair from thermal damage caused by blow dryers and hot tools. Also, strengthens and thickens your hair while taming unwanted flyaways.
Created with all hair types in mind, our lightweight formulation will protect every easiLengths application, while prolonging elasticity and vibrancy of hair. Cleanse your hair and product buildup, while restoring natural shine, movement, and overall manageability. Available in 250ml & 1ltr for salon use.
Clarify is a gentle, yet extremely effective shampoo for all hair types. Our deep cleansing formula is designed to styling product buildup, residue and oils from hair. Clarify is a must when preparing hair for a secure application of easilengths tape in extensions.
The best brush for detangling hair, especially hair with hair extensions.
SALON OR STOCKIST FINDER
Use our search utility to find stockist or salons near you.
Salon locator helps you find your nearest certified easihair pro salon, and stockist locator to find your nearest Jon Renau stockist