Since 2001 easihair pro has been committed to providing salons with beautiful options for tape-in hair extensions. easihair pro is made with 100% real Remy human hair, ensuring a high-quality, long-lasting, and durable style. It was only a matter of time before the international brand developed a high-end haircare range to protect, revitalize and rejuvenate. Here is a range of hair extension shampoo and conditioner, created by easihair pro.
hair extension shampoo
easihair pro's hair extension shampoo locks in colour and resisits fading, while prolonging the elasticity, vibrancy and overall health of each individual strand. The formula protects against panel slippage while maximizing the performance of every hair type as it cleans, restoring natural shine, movement and overall manageability.
It shields hair against daily stress factors and prevents damage caused by heat styling, whilst helping to re-balance the scalp. It provides superior protection against intensive sunlight. Comments MD Garron Reynolds.
"We have spent months formulating and perfecting this shampoo to ensure users get the full benefit of their extensions and can proudly say our shampoo is Paraben free."
hair extension conditioner
easihair pros' leave-in conditioner is a lightweight hair repair prescriptive that will leave your hair feeling soft, silky and smooth. This unique formulation was designed to actually treat damaged hair as opposed to just coating the hair shaft with silicones that only mask damage. Leave-in infuses vital nutrients into damaged hair and is a must have product for those with or without extensions. "This leave in conditioner nourishes the hair from the inside out and doesn't just coat the hair like other conditioners.easihair pro's leave in conditioner restores the moisture balance back into the hair. If you have ever experienced dry hair extensions you know what I'm talking about.It doesn't leave a sticky coating so you are free to add additional styling products. The best part is that it will prolong the life of your extensions." Says Garron. The benefit of this product is the decreased blow dry time, saving users up to 30%. "This is especially important for those clients who have a full head of extensions, and don't have a lot of time in the morning for maintenance." Adds Garron "It also adds shine, tames frizzy hair and smells amazing."
hair extension heat treat and shine
The third addition to the range is easihair pro's Heat Treat and Shine, which revents damage and rehabilitates unruly hair. It will strengthen and lock in moisture to enhance shine while protecting your hair. Keep your hair looking and feeling beautiful with Heat Treat + Shine.
hair extension shampoo and conditioner tip
Garrons Tip: Cocktail the Heat Treat + Shine with the Leave-in Conditioner.
Spray both products into hands and gently use from mid shaft down, preferably on wet hair.
This combination will add amazing shine and moisture!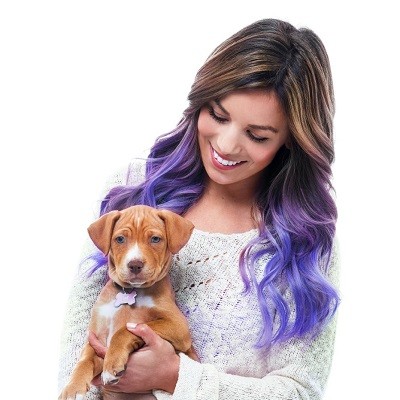 hair extension care products
A range of hair extension care products you have to have and use.
easihair pro hair extension book
Page through our digital hair extension book to see the various styles we can create in minutes.
Hair Extension Articles we recommend you read
Created by various hair professionals to get the best from your hair extensions.
Hair extension care tips and tricks
What are Easihair Pro Extensions
Salons that apply hair extensions around South Africa
social media channels you should follow
Tips and tricks to get the best out of your new hair.
Along with the latest product released to keep you informed.